Official R.Q.A. (Roommate Qualification Application)
I hope you'll accept my very official R.Q.A. (legal disclaimer: its not an official document in any way) as a way to respond to your amazing website. Because how better to respond to a website than with another website right?  I'm very enthousiastic about the place and you do indeed seem like a professional housemate and like someone I'd enjoy living with 🙂 I love how spacious the place looks, the good vibe the furniture has, how sunny it is and the location in the city!! I just started working full time in Amsterdam but I'm currently still living in Breda, which is quite a commute. It seems like a logical and exciting new chapter of my life to move to Amsterdam 🙂 I want to be upfront about the fact that I'd like to discuss whats possible with the rent. Because even though I'm working full time, I'm not making a lot as an starting art graduate in the creative sector. If I had to make a guess right now I'd say that I'd be able to pay somehing around 600-700€ per month max. We can discuss this and I can understand if this a dealbreaker for you. But I'm enthousiastic about the place so I figured I could always give it a try and send this to you!
My name is Paul Staring, Im 24 years old. Born in Rotterdam, grew up in the country side of The Netherlands and moved to Breda to study 4 years ago. I'm a easygoing, enthousiastic, open-minded, spiritual person.
I've studied photography and film but slowly headed in the direction of using new technologies to tell stories. Think of projects like a hologram incubator that visualises plant growth or an interactive podcast that let's you use your phone as an stethoscope to listen to woodlice and trees. So the occasional robot wandering through the house sounds amazing 😉 I'm currently working for the smartphone orchestra, who create stories & connections in a humoristic and inventive way through smartphones, I'm working as a junior developer for a VR experience and I'm working as a creative coach for this new foundation for children om the autistic spectrum. Besides all this tech stuff I'm a huge lover of the outdoors, hiking is my goto activity during my free time and bouldering is also something I really enjoy. I love to meditate and be on my own but also to be social and connect with people, play games, eat together and share stories. I'd love to live in a place with a nice balance between doing our own thing and doing social things like eating together, being there for each other and things like listening to music, chatting and playing games.
 will bring plants

 loves to cook (veggie) for other people

good listener

could bring his nintendo switch

loves music

loves cats

sometimes plays music to his plants
isn't earning too much money right now and would like to negotiate about the rent

also sings in the shower

probably loves cats too much to be a strict parent to Pui

sometimes plays music to his plants
How does Paul feel about the rent?
Starting in October I'll be working full time and earning around 1400€ netto each month at least. Thats why I think that the max amount of money I could spend on rent is around 600-700€. I know that that's quite a bit lower than what you are asking but I'm curious what the possibilities are!
When would Paul be able to move in?
The place I'm living now has a notice period of a month, so the easiest for me would be to move in at the beginning of november. However I'm flexible and earlier or later would also be possible for me if you'd prefer that
How many plants should I prepare for?
I tried counting them last week and I think its around 30, some of them quite big, most of them quite small. Its a decent little jungle I started over the last couple years haha. Last christmas I made a family picture of me with my green bois to send as a christmas card. You can click here to see that picture if you want to get an impression,
What does Paul like to cook most?
I loooove to make a good veggie curry. I only discovered that curries are a thing about a year ago and curries have filled a hole in my heart that I didnt knew I had. Bless you Curries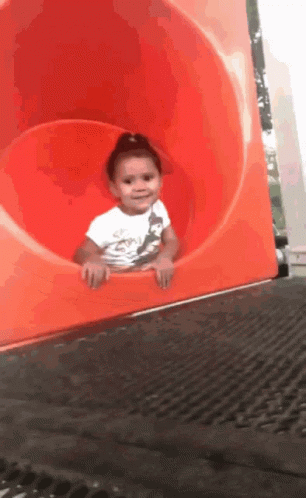 I had a lot of fun making this actually haha! Hopefully this should give you a impression of who I am. If there is anything I missed that you'd like to know shoot me a text (+31621193598) and I'll gladly let you know. We could also talk in person a bit more about the rent, I'm enthousiastic about it all and would like to make it work. It would be understandable if you can't drop to a rent price that would be doable for me. But I figured it might always be worth a shot!
I hope you'll consider me and if it all sounds good to you I'd love to come say hi to you, Pui & the place sometime soon! Have a good day 🙂
Signing off,
Paul Staring